Our easy-to-use new website launches soon. Please ensure you've closed any open orders by 21:00 BST Thursday 24th April.
Book Clubs News…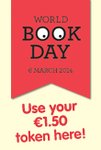 Use your World Book Day tokens here!
Make this year's World Book Day one to remember – help us get every child reading! We're accepting World Book Day tokens for any of the books in our World Book Day catalogues until 9th May 2014.
Find out more!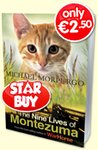 World Book Day treats from only €2.50
This March we have an exciting range of books from only €2.50. Don't miss our great selection of fiction from award winning authors. Michael Morpurgo's Then Nine Lives of Montezuma and Jacqueline Wilson's Cliffhanger and many more.
See more great books at discounted prices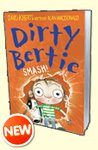 Brand new for World Book Day
Celebrate World Book Day with a new book. Our great selection includes the latest books from our official World Book Day authors, Alex T Smith's Hector and the Big Bad Knight and Barry Losers I am a Loser.
Take a look at some more here
Book Club Organiser login
Please log in to order or manage your account.
Got some Scholastic Rewards to spend? Visit the Scholastic Shop to choose from hundreds of books and resources for your school.
Top resources
You can download loads of activities and author profiles plus materials to help you advertise your Book Club
Check them out